Sentinel Storage - Whitecourt
3364 34th Avenue, Whitecourt, AB
1st 4 WEEKS FREE
Photos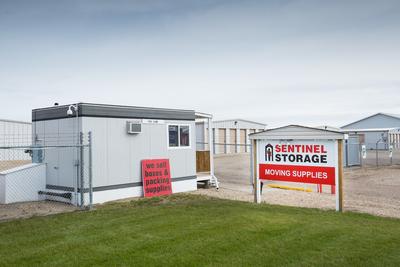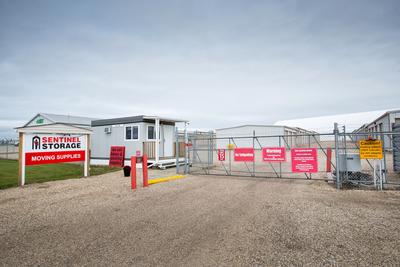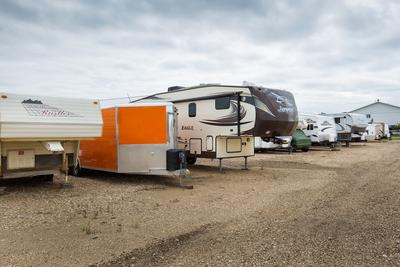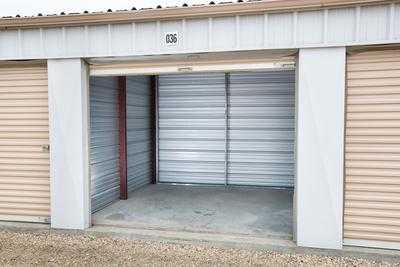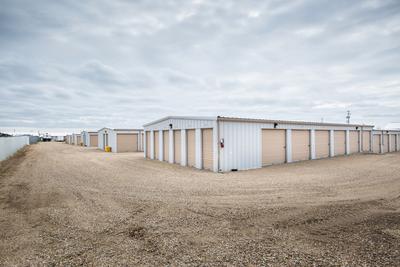 Hours
Office Hours

| | |
| --- | --- |
| Tues-Sat | 9am to 5pm |
| Sun | Closed |
| Mon | Closed |
Access Hours

| | |
| --- | --- |
| Daily | 6am to 11pm |
About Sentinel Storage - Whitecourt
Sentinel Storage is one of Canadas most trusted brands in storage. We are committed to offering you the best storage experience possible form the time you first pick up the phone to the moment your belongings are safe and secure in any of our excellent storage facilities. We pride ourselves on our unparalleled customer service, well lit, clean and secure storage units and ongoing promotions to help make things a little easier.
Current Promotions:

Free Moving-in Van
First 4 weeks FREE
Student Special - 50% OFF 1st 4 weeks +10% recurring discount
* Offers may not be combined and are based on availability
Features
Drive-up Access
Security
Packing Supplies
Payment Options
Vehicle Storage
Hours
Office Hours

| | |
| --- | --- |
| Tues-Sat | 9am to 5pm |
| Sun | Closed |
| Mon | Closed |
Access Hours

| | |
| --- | --- |
| Daily | 6am to 11pm |
Facility Reviews
---
We were pleased with our rental experience here. Clean units and safe trailer storage. The employees are all really eagar to please and made sure we were happy with our rentals. We will definitely be using this company again should we require secure storage around the Whitecourt area in the future.
---
Crystal and Ashley were amazing to deal with. They both went above and beyond and helped make our move a lot more comfortable. My husband is going through cancer and we have chosen to move back to our home town. Things have been tight for us and these two made storing our personal belonging a lot more affordable, by offering us specials that we didn't know were being offered at the time. Thank you both "Crystal and Ashely" for the amazing and caring service !!!
---
On Thursday, April 8, i had a chance conversation with a fellow who was moving into an adjacent 10' by 10 ' storage unit. I asked him how much he was paying per month, and he said, "around $100 per month." I am paying $150 per month for the same 10' by 10' storage unit. I questioned the store manager about the posted rate for the 10' by 10 ' storage units, and she quoted a price of $116 per month. Why are you charging me $150 per month, I asked. Ashley Ouellette explained that if you are renting a trailer, the rent goes up regularly, so, similarly, if you are a longer term customer of Sentinel Storage, you will be paying more than people with short term storage needs. So Sentinel Storage subscribes to the "reverse customer appreciation" concept. Now the storage unit that I was renting, number 110, was like the Sahara desert inside. My flooring material that was stored in the storage unit was covered in sand. I brushed it off as best as possible, but I will have to vacuum my house several extra times in order to get the sand out of the carpet. You see, the storage units are not sealed properly, so sand can get into the units. (the soil in Whitecourt is quite sandy). I cannot recommend that anyone rent a unit from Sentinel Storage in Whitecourt, and definitely not for more than a month. I suspect that the scam that Ashley Ouellette perpetrated on me is being repeated not only in Whitecourt, but throughout the company. When I asked Ashley for her supervisors number, she took a full ten minutes to get me a Sentinel customer service rep number. This number was not her supervisor's, I am sure. I have my supervisor's number on speed dial, why doesn't Ashley? I plan to take this issue to the court of public opinion, by approaching the newspapers in Whitecourt, so the scam is fully out in the open.
---
Customer service was exceptional! I recommend this storage facility to everyone!
---
I have been a Client of Sentinel storage in whitecourt for over 6months. I have used this facility for a few years off and on. The staff have always been help full with answering questions or dealing with Issues . I have to say thank you to the Ladies in Whitecourt for there services and the professional attention to all deals.. I recommend this location to any one looking to store any items here. The location is secure and gated and barbed wire and video services and the lock down 11 pm to 6am. And the offers for personal insurance . Is a piece of mind too. The winter months the lots are cleared regularly too so I can access my unit. The only thing I had issue with thus season was the run off the roof pouring steady at my location at my unit it caused some ice issues but the Esdroughs need a repair at a seams they are not draining as well as they should. The ice has damaged Esdroughs rwith the weight of off seasonal melting. But other than that. I say they still get 5 star rating . I addressed the issue with the ladies so . I sure it will be fixed Thanks you to the all the staff at the Whitecourt Sentinel storage facility & office Mr. Jarred Bjornstad March 15 2021